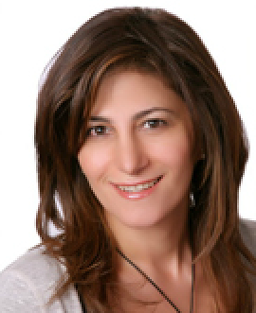 Ghada Gammoh
Human Resources & Administrative Director-LPM
ggammoh@iblaw.com.jo
Qualifications and Education:
BA. Political Science and Public Administration, University of Jordan.
Professional Project Management PMI (Pending Certificate)
Member of the Management Committee
Mrs. Gammoh serves as the director of Human Resources and Administrative affairs of IBLAW, which she joined in 2002. Mrs. Gammoh provides technical direction to the professional, technical and clerical staff. She manages business development and changes, builds public relations, and advises employee representatives on personnel-related policies and procedures
Mrs. Gammoh is responsible for developing and implementing personnel and administrative rules and regulations, conducting research and statistical analyses, presenting written and oral reports and providing recommendations for improvement. She was instrumental in researching and drafting sections of the IBLAW office manual (Policies and Procedures) and supervising the implementation process
Furthermore, Mrs. Gammoh represents the HR Department at a variety of meetings and advises senior management in alternative course of action related to human resources issues. In addition, Mrs. Gammoh trains and coaches employees on a wide variety of human resources issues.
Mrs. Gammoh has experience in human resources and law firm management. Along with the management team, she designed and developed relevant systems and plans in accordance with best international practices.
In cooperation with the American Bar Association, the Bahraini Ministry of Justice and the Judicial and Legal Studies Institute, Mrs. Gammoh conducted a special and unique training for lawyers and legal practitioners across the Middle East to enhance their practical and management skills including: developing law office systems, employee management, client relations, public relations and client development.