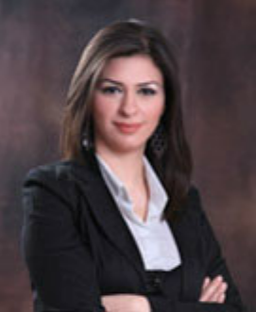 Noorane Al. Ramini
Senior Associate
nramini@iblaw.com
Qualifications and Education:
Lawyer, Jordan Bar Association
LL.M University of Warwick, International Corporate Governance & Financial Regulations, UK
LL.M University of Jordan in collaboration with WIPO Organization, Intellectual Property Rights, Jordan
LL.B Yarmouk University, Jordan

Ms. Ramini focuses her practice on public and private M&A, PPP projects, international finance, corporate governance and corporate commercial law. She has extensive experience in financing transactions, banking, debt restructuring, due diligence reports, real estate investment, foreign investment, labor and intellectual property.
Ms. Ramini assists multinational groups entering the Jordanian market, providing them with support in the areas of acquisitions, joint ventures and project finance projects. She has acted for leading international companies on multi-million dollar acquisition transactions involving the acquisition of both public and private companies. Also, she has acted as counsel to borrowers, arrangers and banking syndicates on a number of groundbreaking projects, including transport infrastructure projects, energy and public utilities projects.
Ms. Ramni has participated in complex projects such as the privatization of local public institutions and the development of industrial and oil terminals. In particular, she has advised a major oil company regarding the privatization of Jordan's downstream petroleum sector. In addition, she has acted for a leading government-owned company regarding a variety of port-related projects including the Rehabilitation of Aqaba Oil Terminal Project and the Liquefied Natural Gas Project