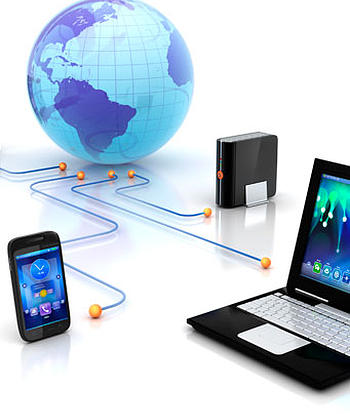 Telecommunication, IT and Media

We are very well positioned to advise clients on both regulatory and transactional aspects of this sector. The firm represents its client in major cross-border infrastructure projects, in addition to all IT related venture capital investments and joint venture transactions in the region. IBLAW has formerly advised the Telecommunications Regulatory Commission (TRC) on all aspects of licensing new Mobile and Fixed Phone Operators, and has assisted in drafting key amendments to the Telecommunications Law laying the groundwork for sector liberalization.

Our firm has acted for the Jordan Radio and Television Corporation since 2001 and has extensive experience in media sector support. This includes drafting sector-related production, distribution, licensing, marketing, broadcast, advertising and intellectual property agreements in addition to sector-related litigation.

Telecommunications Law & regulations
Media Law
Telecommunications Contracts
Telecommunications Finance
Telecommunications Licensing
Telecommunications Litigation


Experience:

IBLAW has provided extensive legal support to different sector strategies. In addition, it has played a major role in the reform of the IT sector through:
Participating in strategic planning sessions where key representatives of Jordan's IT industry participated in brainstorming, focus groups, and other types of sessions;
Carrying out all the research required to assess conformity of Jordan's legal regime with the Kingdom's new national strategy to develop a vibrant IT service sector initiated by his Majesty King Abdullah on June 30, 1999;
Conducting a study of legal barriers to investment in Information Technology. This study included a critical assessment of IT related legislation, and identified the elements of the legal regime that impede the development of the IT industry in Jordan. The study covered the areas of investment, capital and finance, human resources, institutional set-up, export promotion, regulatory environment, company' structure, e-payment, e-government and e-commerce, government support, intellectual property, labor movement, industrial infrastructure, industry organization customs and market access;
Identifying, advocating for and following up on implementation of legal and regulatory recommendations pertaining to the IT sector;
Participating in drafting the appropriate legislative reform and developing new laws for IT Industry development and preparing all legal reports in connection with regulatory framework, human resources, IT industry development, infrastructure development and government support;
Submitting 15 items of legislation (laws and regulations) to the Prime Ministry that needed amending in order to support the improvement of the IT sector in Jordan. These items of legislation fall under the following categories: company law, Regulation for Faculty Staff of the University of Jordan, Instructions on the Rules and Basis for Non-Jordanian Certificates Equivalence, Listing of Securities on Amman Stock Exchange Instructions, securities law, labor law, income tax law, investment promotion law, vocational licenses, Licensing & Monitoring of the Activities of Representative Offices of Foreign Banks and Financial Companies, stamp duty law, copyright law, patents law, telecommunications law and a draft law on e-commerce.