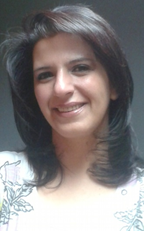 Bothaina Musa
Clients Service Manager
bmusa@iblaw.com.jo
Qualifications and Education:
BA. Business Administration and Systems Practice, Arab Open University-2016;
Diploma in Business Administration, Arab College, Jordan;
Mrs. Musa is IBLAW's Client Service Manager, Office Manager to the Senior Partner and member of the Management Committee.
Mrs. Musa is responsible for the administrative and financial functions of the firm's clients. She interfaces with IBLAW's client, handles all their needs, requirements and work processes starting from receiving inquiries for quotes through the closing of accounts. This includes communicating with clients, assisting lawyers in preparing welcoming kits, proposals, introduction and engagement letters and scopes of work, issuing invoices and handling certain financial related client issues with the financial department, preparing reports and budgets for IBLAW department heads.
In addition, Ms. Musa is handling all the requirements of the Firm's Senior Partner, such as meetings, travel needs and bank accounts. Also, she has been active in developing IBLAW's internal client systems with IBLAW's management team such as the timesheet and matters systems.
Prior to joining IBLAW, Mrs. Musa worked as real-estate broker and assisted in the evaluation of the Social Security Corporation real estate portfolio and several real estate banks in Jordan.