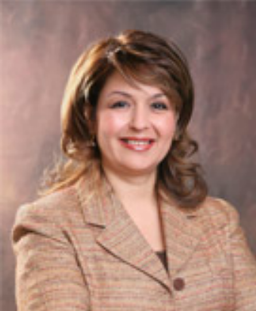 Eman Al-Dabbas
Of Counsel
edabbas@iblaw.com.jo
Qualifications and Education:
Lawyer, Jordan Bar Association
LL.M. University of Jordan.
LL.B. University of Jordan.

Mrs. Dabbas has experience in a wide range of legal practices including legislative practice, labor and employment, contract, public utility law, distribution and agency, public policy and public procurement. She has completed a number of significant transactions in contracts, property and ownership, foreign investments, share acquisition, environmental protection and international trade.
Mrs. Dabbas is recognized for her work in legislative drafting and public policy. Nationally, she has been actively involved in private-public sector participation projects, notably setting up the legal framework for the tourism sector in Jordan, re-drafting and reviewing Investment law, and drafting the Licensing and Accreditation of Electronic Authentication Companies bylaw.
Internationally, Mrs. Dabbas has been selected to draft, review, propose, change, and modify a number of legislation for the Palestinian Authority, notably the Debt Resolution Law and the Trade Remedies legislation/regulations.