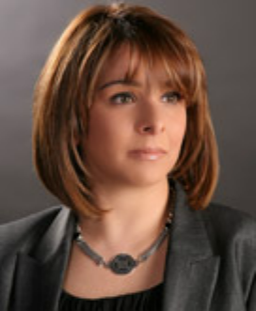 Nancy Dababneh
Partner / Head of the Intellectual Property Department
Ndababneh@iblaw.com.jo
Qualifications and Education:
Lawyer, Jordan Bar Association
LL.M Franklin Pierce Law Centre, New Hampshire, USA
LL.B University of Jordan

Mrs. Dababneh is a partner and the head of the Intellectual Property Department at IBLAW. She has extensive experience in the fields of intellectual property, licensing & franchising, and technology transfer. She litigates the IP rights of high-profile clients, and enjoys specialized experience in IPR border enforcement, antitrust and unfair competition matters.
Mrs. Dababneh has played a major role in shaping the legislative framework for Jordanian intellectual property by drafting, reviewing, proposing, changing, and introducing IP legislation and/or regulations that are compatible with WTO requirements, international agreements and international practices. She has been recognized in several landmark IP judicial decisions, and is the Vice Chairman of the Jordanian Intellectual Property Association (JIPA). Furthermore, Mrs. Dababneh advises foreign jurisdictions on IP law amendments and drafting.
Mrs. Dababneh has participated in analyzing the Information Technology sector in the Kingdom and provided analysis and recommendations for regulatory reform in this vital area.
She is one of the Kingdom's key IP trainers, and has participated several times on a national level in addressing the economic impact of counterfeiting, anti-counterfeiting strategies for corporations and governments, and public-private partnerships in designing an effective anti-counterfeiting strategy. She has participated in public awareness sessions for key sectors including members of Parliament, journalists, governmental officials, and Ambassadors.
As part of her work on Micro and Small Enterprises (MSEs), Ms. Dababneh has submitted special reports for franchising arrangements, identifying key legal elements involved in using franchising as a vital component and tool to enhance and promote business growth and expansion.