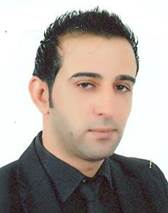 Osama Mestarihi
Associate
omestarihi@iblaw.com.jo
Qualifications and Education:
Lawyer, Jordan Bar Association
LL.B Yarmouk University, Jordan
Mr. Mestarihi joined IBLAW primarily under the Intellectual Property Department. He also handles several matters in the Litigation and Dispute Resolution Department
His practice has focused on handling IP litigation cases before all courts and before the Registrar of Trade Marks. In addition, he has been involved in the preparation and filing of IP related cases, both civil and criminal, and conducting related administrative procedures, such as border enforcement and market searches.
Furthermore, Mr. Mestarihi provides consultancy and handles litigation matters in the areas of criminal law, labor law, insurance and commercial law.
He is also in charge of preparing and drafting statements, pleadings and memos in legal actions, as well as preparing fee proposals and routine client queries and meetings.